Previous concert (Kim and Reggie Harris) ... Next concert (Slambovian Circus of Dreams)
Jez Lowe ~ 2015 October 25 ~ Woods Hole Folk Music Series ~ Woods Hole, MA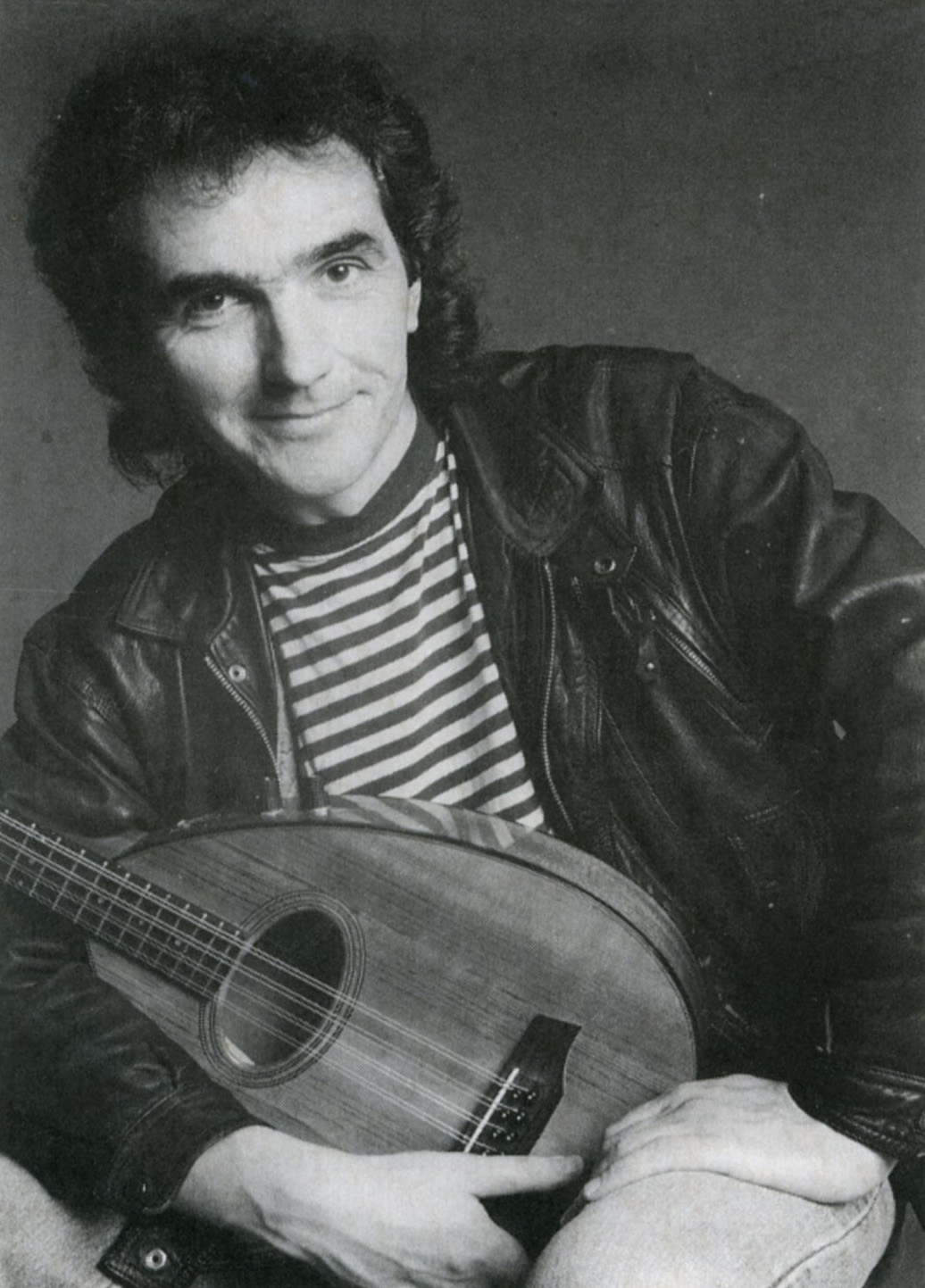 Jez Lowe (courtesy photo)
Jez Lowe on vocals, cittern, mandolin, guitar, harmonica
Tether's End - Taking On Men - The Pitmen Poets - Back In Durham Gaol - Spitting Cousins - The Bergen - The Wrong Bus - London Danny - The Ex-Pitman's Pot-Holing Pub Quiz Team ... intermission ... Old Bones - Working Dirty - Jesse Owens' Shoes - We'll Hunt Him Down - Last of the Widows - Big Meeting Day - Austerity Alphabet - High Part of the Town ... encore ... Nobody Wants To Be My Facebook Friend
Jez Lowe played the Woods Hole folk series earlier this year during his "Men At Words" tour when he was touring with Archie Fisher and James Keelaghan. Tonight he was by himself, resulting in a livelier concert and, of course, a much more satisfying two hours for fans of Jez.
The 18 song set traveled the Northern England landscape, drawing from a wide range of themes and emotions, and from a wide range of musical styles and tempos. Interspersed between songs was Jez's patented banter. He gave some commentary on all of the songs, and tossed in a good share of humor. There were ballads, singalongs, danceable songs; funny songs, touching songs; songs with political content, songs that touched the heart. Songs included beloved Jez Lowe classics, including the toe-tapping commentary on dreadful prison conditions, "Back In Durham Gaol," the heartbreakingly sad song of maritime tragedy (appropriate for a Cape Cod venue) "The Bergen," the melodic and heartrending plea of a working man to an upper class man to leave his woman alone, "London Danny." There were songs that joyfully celebrated life in the Northeast of England ("Taking On Men," "Big Meeting Day," "The Ex-Pitman's Pot-Holing Pub Quiz Team"). There were songs with political commentary ("Austerity Alphabet," "Old Bones"). The set list included some new songs like "The Wrong Bus" and "Jesse Owens' Shoes," demonstrating that Jez hasn't lost a whisker of his superb songwriting talent. This left handed musician accompanied himself with smoothness and skill on several different instruments, and sang with a beautiful and melodic voice.
In recent years Jez has been recruited several times by the BBC and other organizations to contribute songs to a theme. The Charles Darwin theme was fulfilled by the lively call-and-response "We'll Hunt Him Down," a depiction of how today's religious fundamentalists would react to Darwin. The World War I centennial theme, for which Jez was asked to write a humorous song, resulted in "The Wrong Bus." For an encore Jez was up to the minute with "Nobody Wants To Be My Facebook Friend."
Jez Lowe is a hard working songwriter and performer. His website features a list of his upcoming concerts; he seems to be touring constantly, either as a solo act, with his band The Bad Pennies, or with other folksingers in a duo or trio format.
The Woods Hole Folk Music Society has been presenting concerts in the folk and traditional genres since 1973. The venue is the Woods Hole Community Hall in a Cape Cod seaside village known for the presence of the Woods Hole Oceanographic Institution and other marine research groups. The concert space seats about 150 in folding chairs. The acoustics are good and the volunteers who run the series are friendly and capable (although they inexplicably persist in a 1990s style prohibition of photography and recording, one of the last venues anywhere with such a policy).
As I have been kept at home for the last few months with an illness, it was a real delight to get out to a concert, especially one by the talented and entertaining Jez Lowe.
Click for 2015 Concert Page with links to all 2015 concerts ... Click for Main Concert Page with links to all years
Previous concert (Kim and Reggie Harris) ... Next concert (Slambovian Circus of Dreams)